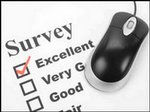 AES: 2017-2018 Parent Survey
In an effort to increase Parental Involvement, Abbeville Elementary School is conducting a 2017-2018 Parent Involvement Survey. We value your opinion and ask that you take the time to complete this survey via the link below.
http://www.advanc-ed.org/survey/public/section/response/begin?surveyConfigId=747604
The survey will be available online until Friday, May 11th. Parents, may notify Mrs. Barber or Mrs. Grimsley-Dawkins, if they need to complete a paper survey. Please be assured that your responses to this survey will be anonymous. Your honest opinion is appreciated.
Thank you for your time and attention to this matter.