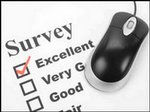 AES: 2016-2017 Parent Survey
In an effort to increase Parental Involvement, Abbeville Elementary School is conducting a 2016-2017 Parent Survey. We value your opinion and ask that you take the time to complete this survey via the link below.
http://www.advanc-ed.org/survey/public/8326761
Please return all surveys by Tuesday, May 16th. Please be assured that your responses to this survey will be anonymous. Your honest opinion is appreciated.
Thank you for your time and attention to this matter.